CHESTERFIELD DERBYSHIRE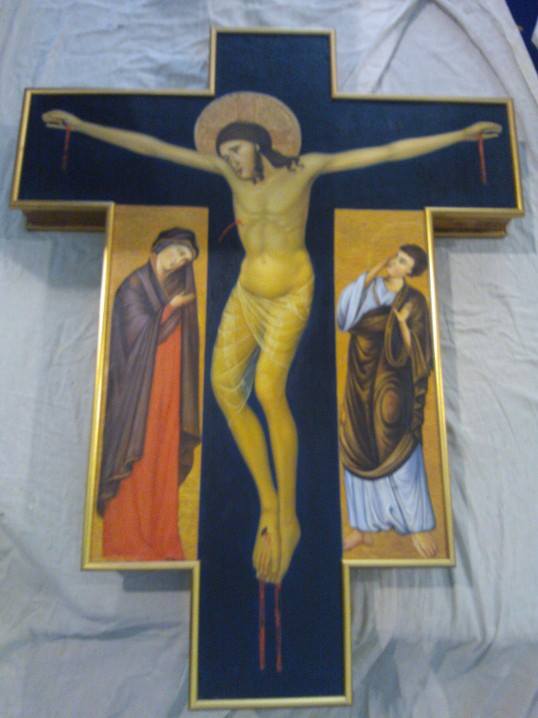 A RECENTLY RESTORED CHURCH PAINTING

OIL PAINTINGS CLEANED/RESTORED. DAMAGED CANVASES REPAIRED/RELINED.NEW FRAMES FITTED AND OLD FRAMES RESTORED/GOLD LEAF APPLICATIONS . BUDGET TO MUSEUM STANDARDS.
A WELL ESTABLISHED BUSINESS WITH MANY YEARS EXPERIENCE SERVING ALL AREAS NATIONWIDE.

FULLY INSURED WE PROVIDE A PROFESSIONAL CARING SERVICE MAINTAINING THE HIGHEST QUALITY OF WORK.

HOME/SITE VISITS OR FREE ESTIMATES GIVEN OVER PHONE OR EMAIL.

ALSO COLLECTION AND DELIVERY SERVICE AVAILABLE.

WORK MAY BE CARRIED OUT ON LOCATION.

WE SPECIALISE IN ALL TYPES OF OIL PAINTING RESTORATION INCLUDING REPAIRS TO TORN/DAMAGED CANVASES.ADVICE GIVEN WITH REGARDS TO FRAMING,HANGING AND CONSERVATION.MURALS CLEANED AND RESTORED TO MUSEUM STANDARD.

WATERCOLOUR PAINTINGS CLEANED.

GOLD LEAFING/GILDING.

THIS IS A FAMILY RUN BUSINESS,WE LISTEN TO OUR CUSTOMERS AND OFFER A COMPLETE SERVICE FOR ALL.

OUR RESTORERS/CONSERVATORS ARE FULLY QUALIFIED UNIVERSITY GRADUATES OR HAVE MANY YEARS EXPERIENCE IN ALL TYPES OF RESTORATION IN THE ARTS.

OFFERING QUOTES FOR INSURANCE CLAIMS WE CAN HELP YOU TAKE YOUR CLAIM TO THE NEXT STAGE ENABLING US TO COMPLETE YOUR RESTORATION WORK WITHIN THE SET TIMESCALE.

PROFESSIONAL PICTURE CLEANING SERVICE
REPAIRS AND RESTORATION OF OIL PAINTINGS
GILDING/GOLD LEAFING SERVICE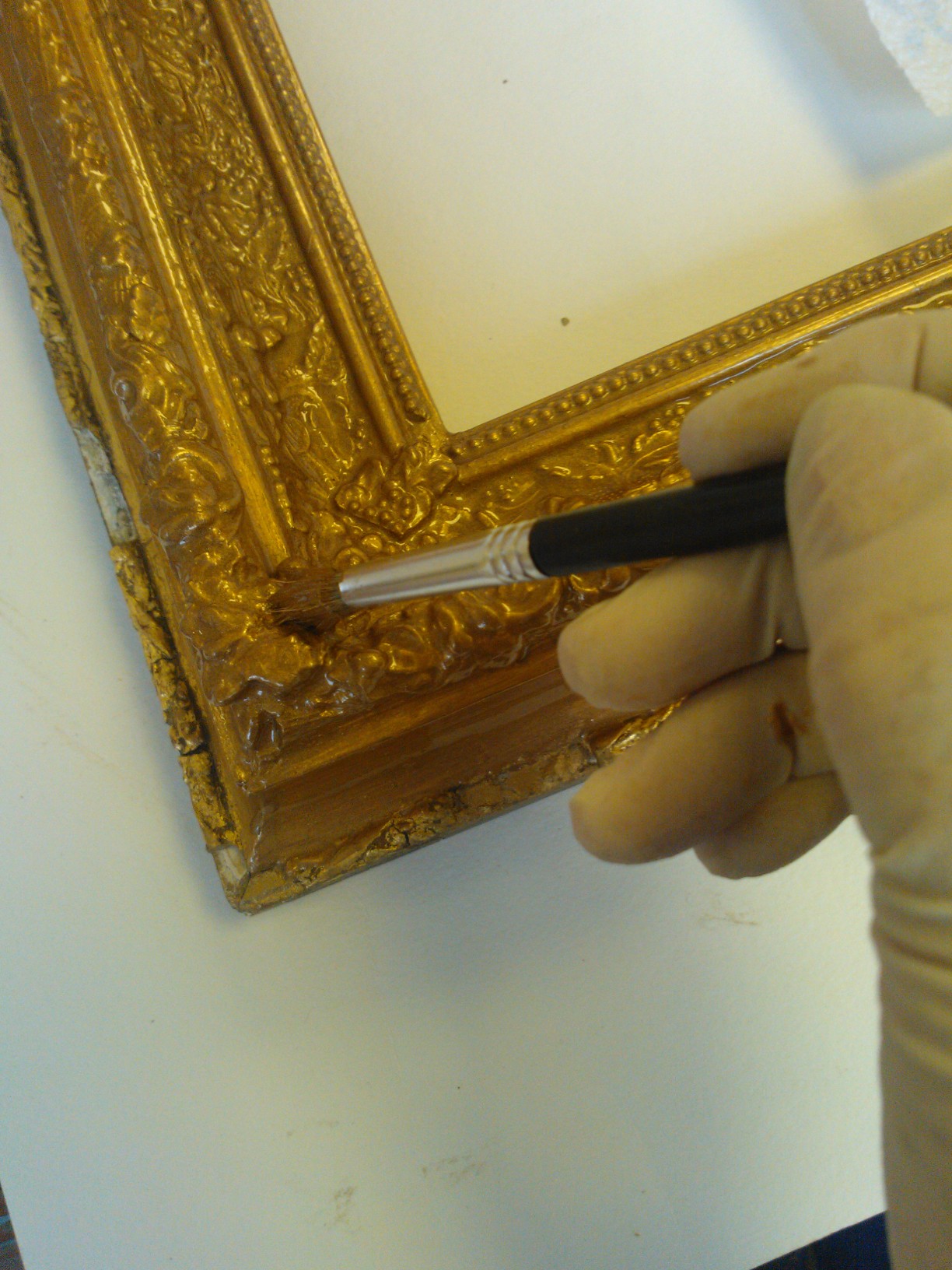 EXPERIENCED IN THE RESTORATION OF ARTS FOR OVER 20 YEARS
FOR IMMEDIATE RESPONSE INCLUDING QUOTES PLEASE RING JULIE OR EMAIL TO ARRANGE YOUR PRIVATE PROJECT DISCUSSION ,WHETHER A FULL OR PART RESTORATION IS REQUIRED MY TIME IS YOUR TIME.

YOU MAY PREFER YOUR WORKS OF ART TO BE RESTORED AT YOUR OWN LOCATION ESPECIALLY IF THEY ARE IN PERMANENT SITU.
YOUR PRIVACY IS ASSURED AT ALL TIMES AND DISCRESSION ADHERED TO.
MANY OF OUR PROJECTS ARE OF HIGH VALUE AND OUR INSURANCE IS OF THE HIGHEST STANDARD.